What is Vocational Rehabilitation?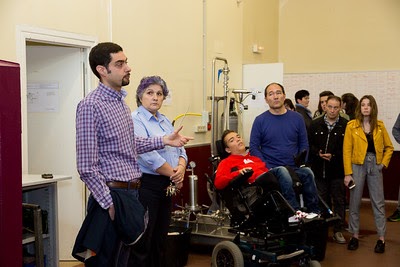 Each state in America has a vocational rehabilitation (VR) agency that helps people with disabilities find and maintain employment. VR agencies are designed to help individuals with disabilities reach their employment goals. There are many different services available through VR agencies. These services include:
An eligibility assessment to discover if you qualify for VR services
A vocational needs assessment to learn more about your employment goals and figure out what services you need
An individualized plan for employment detailing the services you will receive through your VR agency
A coordination of services to help you find employment
A coordination of post-employment services to help you maintain employment after you have secured a job
Vocational rehabilitation agencies have helped thousands upon thousands of people with spinal cord injuries across the nation enter the workforce and maintain employment. VR agencies provide many different kinds of employment help, such as funding for higher education and assistance with job applications. Vocational rehabilitation agencies create individualized plans for each eligible recipient, meaning all services are tailored to a person's specific situation, interests, and skills. To find your local VR agency, fill out our short VR Google survey. Soon, one of our disability advocates will connect you with the VR agency nearest you.
Am I eligible for Vocational Rehabilitation services?
To be eligible to receive VR services, you must meet Social Security's definition of an "individual with a disability." This definition requires that you must have a physical or mental impairment that limits you from completing major life tasks, such as walking, caring for yourself, and maintaining employment. People with spinal cord injuries always meet this definition of disability, meaning if you have sustained an SCI, you are most likely eligible for VR services.
Sometimes, a state cannot help every person who needs vocational rehabilitation services due to limited funding. When funds are limited, a state is required to prioritize who they provide services to; VR agencies do this by serving people with the most significant disabilities first. Luckily, spinal cord injuries are almost always considered significant disabilities, meaning your VR agency will most likely prioritize giving you services if you have sustained an SCI. Contact your local VR agency to ensure you are eligible for services and that they have enough resources to provide you with assistance.
How do I receive VR services?
You must apply to receive for services from your local VR agency. VR agencies typically offer assistance with filling out applications. Make an appointment at your local VR agency to start the application process.
The application process begins with an initial eligibility assessment from a VR agency worker. You will meet with a VR staff member and discuss your disability, employment goals, and interests. The VR worker will then ask for documentation of your disability. If your disability documentation is outdated or unavailable, your local VR agency may pay for a medical assessment from your physician so you can meet the eligibility requirements.
Applying for VR services does not cost any money. If you are approved for vocational rehabilitation services, you may have to submit a statement of financial need. While most individuals do not pay for their own VR services, your VR agency may require you to help pay for your employment services, depending on your financial situation. If you are determined to be eligible for vocational rehabilitation services, and if you are determined to have financial need, you may be able to receive services like employment counseling and higher education classes free of charge.
What can I do to make sure I meet my employment goals?
There are many steps you can take to make sure you have a successful vocational rehabilitation experience. When working with your VR agency, make sure to: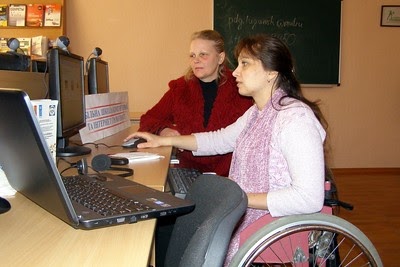 Evaluate your employment goals and interests before meeting with a VR counselor
Stay in consistent contact with your VR counselor, and always respond to them in a timely manner
Bring a notebook or computer to VR meetings and take detailed notes
Stay positive and keep in mind that finding the right job may take time
Go to each VR meeting with a prepared list of questions for your counselor
Arrive on time to all VR appointments
What happens after I find a job?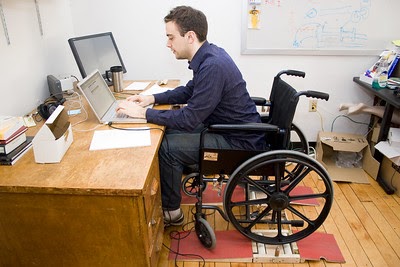 Your local VR agency can help you maintain employment after you find the right job for you. Some individuals are eligible for post-employment services for up to three years after securing a job. Post-employment services may include benefits counseling and assistance on receiving workplace accommodations. Ask your local VR agency if they offer post-employment services, and if you would be eligible for these services after finding a job.