While there are amazing products you can buy to make your life easier when you have a spinal cord injury, there are several DIY hacks that you can use to save some money along the way. You don't always have to break the bank when it comes to disability solutions. From a hack to help quadriplegics turn over in bed to smart ways to clean your house from your wheelchair, read on to learn about 7 SCI life hacks that can make your life easier.
Hack #1: Under-the-Wheelchair Bag for Security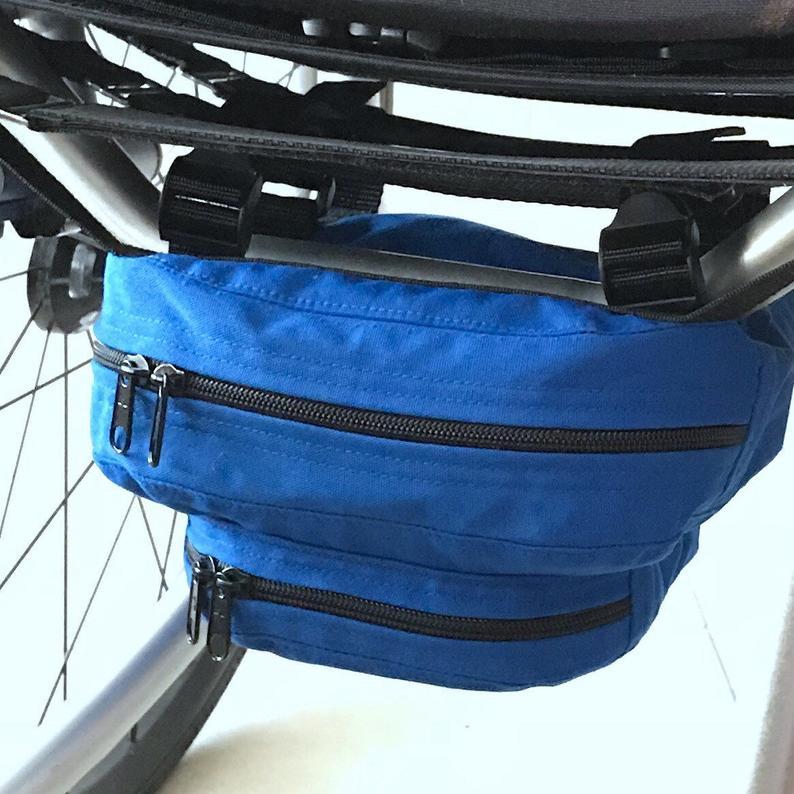 Gem, a wheelchair-user and disability blogger from the UK, says a bag under her wheelchair is a must. She buys a standard messenger bag and attaches it under her chair by removing her seat cushion and using the strap on the bag to clip it on. A fanny pack is another option for an under-the-chair bag. Having your bag underneath you makes bigger things easier to carry, such as a water bottle. Using a bag under your chair also helps keep your lap open. Under your chair is also a nice and secure location to put your wallet and other valuables.
Watch: https://www.youtube.com/watch?v=ov9Yh5dsRQQ
Hack #2: High-Reach Duster for Cleaning
Lindsey B., a wheelchair-user from the U.S., loves to share tips for managing her home. One product that has changed her life is the Swiffer 360 duster with a long telescoping handle. For her whole life, Lindsey had to ask others to dust anything high up in her home until she purchased one of these dusters. These dusters are made from super lightweight plastic and are easy to hold. She also shares a hack for getting things out from behind her washer and dryer by using her cell phone to first to take a picture of the area, and then using a reacher called the Nifty Nabber to grab any stuck items.
Watch: https://www.youtube.com/watch?v=qxzY2RpbpvQ&t=582s
Hack #3: Suicide Doors for Driving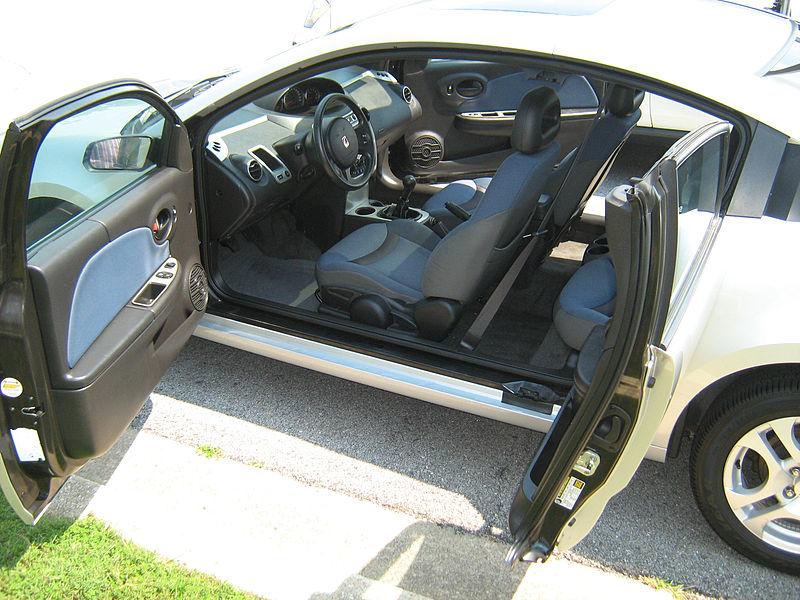 Bean, a paraplegic from Canada, loves to share life tips for people with paralysis through her Youtube channel. In her adaptive driving hacks video, she shares two indispensable tips. First, for anyone who transfers themselves into their car, she recommends a car with Suicide doors: doors that open away from each other to create a wider space for transfers. Her second tip is to use a belt to strap your thighs together while you're driving to keep them in place.
Watch: https://www.youtube.com/watch?v=E7LgT59XO6U
Hack #5: Rope to Turn in Bed
For many quadriplegics, turning themselves over in bed without assistance is close to impossible. However, one of the most ingenious hacks for getting around this is using a rope. All one has to do is secure a sturdy rope to the legs of their bed and then run the rope over the bed, right against the mattress (but above the sheet). You can then pull on this rope to turn yourself over in bed on your own.
Watch: http://www.spinalistips.se/tip-a-string-that-facilitates-turning-in-bed-1367.html
Hack #6: Reachers
For many wheelchair-users, picking anything up from off the floor can be an annoying task, being almost impossible for many. While you can buy a standard reacher from any catalog, you can also save money and make one yourself using a wooden dowel sick and inserting a dressing hook. By having a hook on the end of your reacher stick, you can pick up heavier objects off the floor that are also more fragile, such as coffee mugs and wine glasses.
Watch: http://www.spinalistips.se/tip-modified-rod-1435.html
Hack #7: Door Close Hack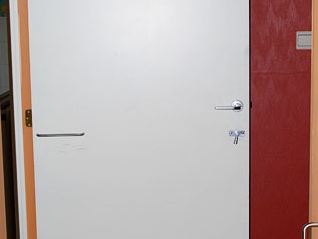 Closing the door behind you when you use a wheelchair can be one of the hardest tasks to do. However, if you can move your arms, an easy hack to get around this is to add a small additional handle near the hinge of the door. Wheelchair-users can then grab this handle when they leave the room and shut the door fast.
Watch: http://www.spinalistips.se/tip-adapted-door-for-wheelchair-users-991.html
These are just a handful of the many amazing disability DIY hacks that can be found online. If you are in need of a hack or a tip for something specific, please let us know and we will try to find one for your needs.