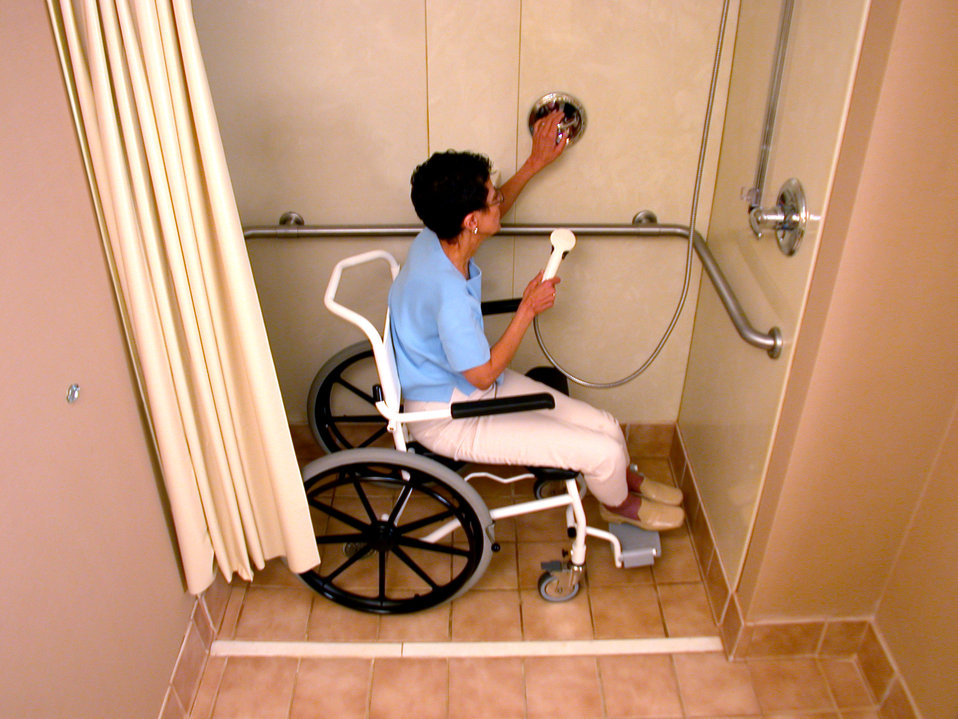 When it comes to making your home wheelchair-accessible, your bathroom is by far one of the most important (and definitely the most expensive) room to make accessible after sustaining a spinal cord injury. Everyone uses the bathroom multiple times per day, which is why ensuring that your bathroom is completely wheelchair-accessible is vital to making your day to day life easier. Whether you are interested in a short-term fix or a long-term solution, read below to learn about how to make your bathroom accessible.
Short-Term Solutions
After a spinal cord injury, you may be unable to make your home permanently accessible due to living in a rental home or not having enough money for renovations. If you find yourself in this situation, do not panic. There are several products on the market that can make many "inaccessible" bathrooms easier to navigate.
For people waiting for their bathroom to be renovated, they may purchase an inflatable bed bath in the meantime. These bed baths are sturdy and get the job done. If you cannot enter your bathroom because of a narrow doorway or because the bathroom is on a different floor,, using an inflatable bed bath is a good option for bathing.
If you can enter your bathroom but do not have a roll-in shower, you can buy a Travel Buddy shower chair, which makes most bathtubs easy for people with paralysis to use. This shower chair works by using a track system that goes over the bathtub. After you transfer into the shower chair, you can push yourself into the bathtub using the track. Travel Buddy shower chairs typically cost around $2,000. For many apartment dwellers that cannot find a bathroom with a roll-in showers, purchasing this chair is a common solution. Learn more about the Travel Buddy shower chair here: https://www.1800wheelchair.com/product/showerbuddy-toilet-and-shower-transfer-system/
If you can not enter your current bathroom, an option for showering is utilizing a portable shower, which can be set up in any room. Portable showers are wheelchair-accessible, waterproof shower systems that use water from their tanks, which are filled by a hose. While these are not the most private showers, they work. When you can't access your toilet, try using a portable commode chair in your bedroom. Lastly, when you cannot access your bathroom sink, try setting a wash basin on a table in front of you to wash up.
Long-Term Solutions
If you are ready to make your bathroom permanently accessible, make sure to reach out to an experienced contractor who can advise you on the right solutions for your home. Generally, you will need to assess your needs and decide on the best shower or tub option for you. Many people with spinal cord injuries now utilize wet room showers for their bathrooms, which allow you to shower anywhere in the bathroom by utilizing a drain in the center of the room). Here are a few renovations you will want to consider when making your bathroom accessible.
– Expand the Square Footage: Many bathrooms are small and cannot accommodate wheelchairs. You can expand your bathroom's square footage by using areas of the floor nearby rooms or closets to make a bathroom larger and wheelchair accessible. If you do not want to expand the bathroom's size, you can also rearrange your toilet or sink to different areas of the bathroom in order to make the room more wheelchair-friendly.
– Roll-In Shower: Installing a roll-in shower involves removing the current bathtub and installing tiling with a waterproof, sloped bottom. These installations typically involve a hand-held shower head and fiberglass walls to prevent mold. This is a common renovation used by many quadriplegics. A roll-in shower can also make your bathroom routine easier if a caregiver is able to be in the shower with you.
– Cutouts Under the Sink: To make a bathroom sink accessible, an open space must be cut out from underneath the sink so a wheelchair-user can roll their feet underneath the sink during use. Wall-hung sinks are a common solution to this issue. Otherwise, installing a vanity with cutouts at foot-level works. Keep in mind that the sink should be at a height that accommodates wheelchair-users: accessible sinks should not exceed 34″ or be below 30″.
– Check the Toilet Height: Some toilets are too high or too low, making transfers from your wheelchair to the toilet extremely difficult.For people whose toilets are too high, purchasing a new toilet may be the best option to ensure safe transfers. hFor people whose toilets are too low, we recommend purchasing a raised base to put underneath your toilet in order to increase the toilet's height. 18 inches is a common accessible toilet height preference.
– Add a Pocket Door: If your bathroom space is small, you can take out your traditional door and install a pocket door instead. Pocket doors give you much more space when trying to use the door, which can be helpful while in a wheelchair.
– Install Grab Bars: If you will be transferring onto the toilet, it is essential for you to install grab bars near the toilet. Grab bars are vital to making safe bathroom transfers. Make sure you measure exactly where you need to install your grab bars to ensure they are in the most useful location possible.
– Watch: Quadriplegic Accessible Bathroom Modification https://spinalpedia.com/video/zn6ay8LQyJb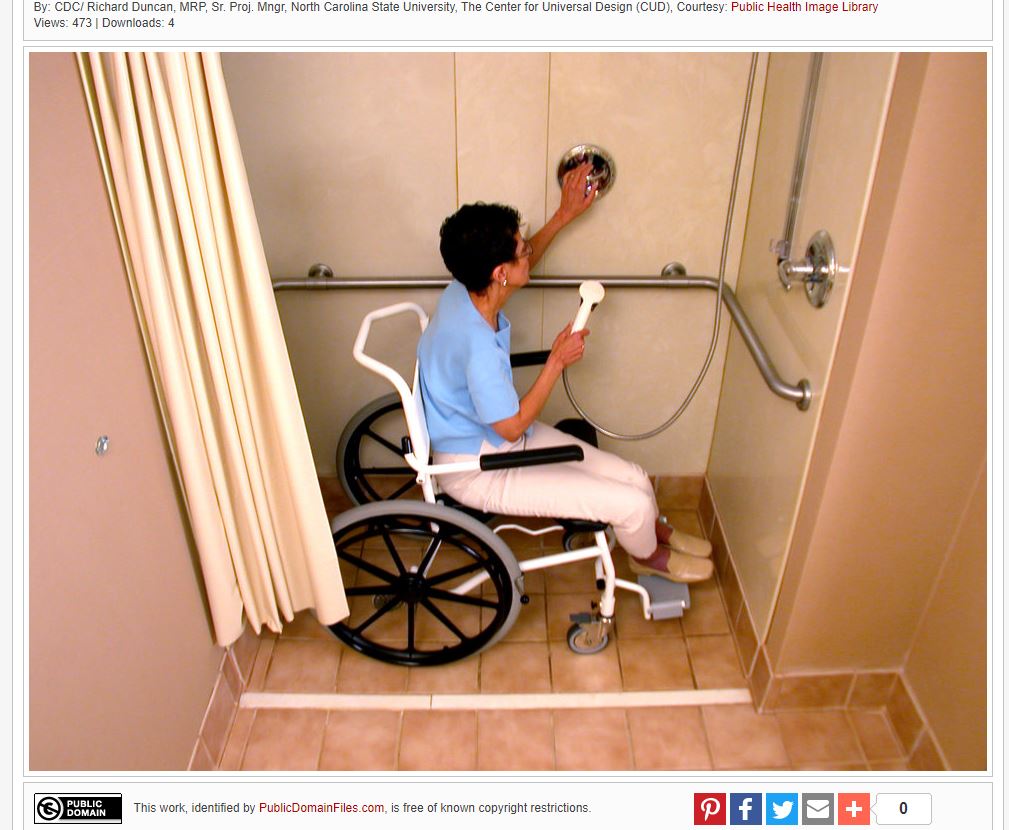 http://www.publicdomainfiles.com/show_file.php?id=13519165216045