Social Life
Past SPINAL Pedia Adventures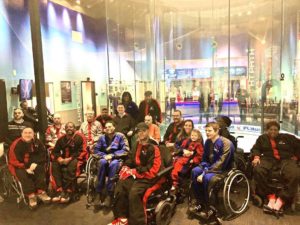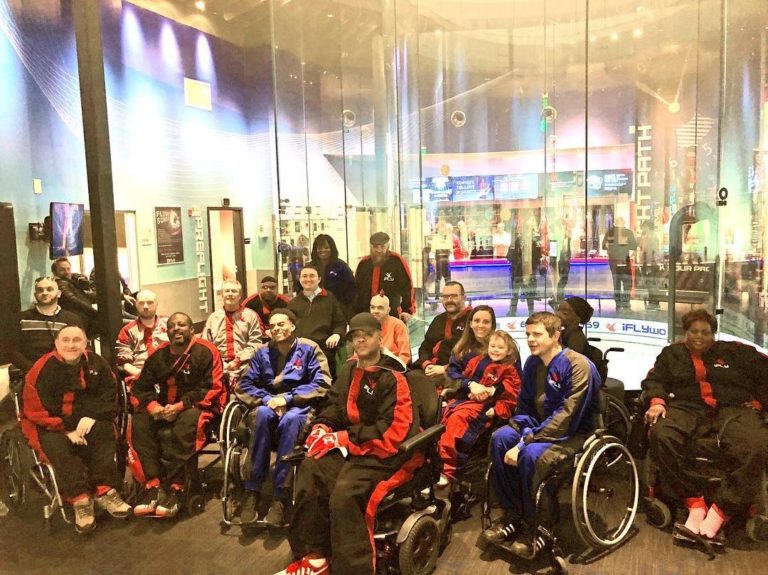 Each year, we at SPINAL pedia plan exciting adaptive adventures for people with spinal cord injuries to show the SCI community that they can still live an adventurous, active life post-injury. We have taken above 1000 families impacted by paralysis on adaptive adventures in the past, giving people an opportunity to try a variety of adaptive sports and recreational outings.
One of our of the most popular adaptive adventures we organize is indoor skydiving. Thanks to iFLY, we are able to take people with paralysis into an incredible indoor skydiving chamber. Another popular adaptive adventure is slingshot golf: an accessible form of golfing  invented by our founder Josh Basile for people with limited arm movement. During the summer, we also plan a large adaptive adventure event that includes summertime activities such as adaptive surfing, camping, adaptive fishing, slingshot golf, and adaptive water skiing.
In the winter, we take people with spinal cord injuries on adaptive ski trips. Last season, we took four people with paralysis to Colorado to try adaptive skiing. Other adaptive adventures we enjoy putting on are adaptive sailing, adaptive mini golf, adaptive hiking, adaptive paintball, adaptive glider rides, adaptive bowling, and many more.
To see a full list of the adaptive adventures we do, and to take part in our next adaptive adventure event, please click here: http://www.determined2heal.org/rehab-adventures/
– Watch: Quadriplegic and Paraplegic Indoor Skydiving (Past SPINALpedia adventure) https://www.youtube.com/watch?v=sTLwxX4R61U&t=3s
– From our blog; a guest post from a participant: "Joanna Finally Crosses Off a Fun Goal Post-Injury:"
https://spinalpedia.com/blog/2018/06/joanna-finally-crosses-off-bucket-list-goal-post-injury/