Returning Home and Home Modification
Returning home after a spinal cord injury is not easy. If you need to use a wheelchair and have limited mobility, you will need to make sure your home is still livable. For some, they cannot move back home and need to find accessible housing before they can be discharged from the hospital. For others, they renovate their home to make it wheelchair-accessible for their new life. Homeowners may also opt to sell their home and find another home that can more easily be made accessible.
Finding Accessible Housing
Finding an accessible place to live can be a difficult process. If you need help finding accessible housing, make sure to let your rehabilitation center know, and they will connect you with a social worker who will help you find accessible housing. Unfortunately, many places in the country have limited accessible housing that is also affordable. There can be long waiting lists for affordable accessible housing. Make sure to start looking as soon as you can to prevent a long wait for housing after your rehabilitation is finished.
There is a nonprofit that can help you find accessible housing in your area. This organization is called Accessible Space, Inc. They are a nationwide nonprofit that helps provide accessible housing for persons with physical disabilities. You can find their housing database here: http://www.accessiblespace.org.
You should also connect with your local Center for Independent Living to inquire about accessible housing in your area. The staff members that work at these centers are full of great information and can help you in many ways. Find your nearest CIL here: https://www.ilru.org/projects/cil-net/cil-center-and-association-directory
If you need accessible housing, but you do not need affordable housing, search Apartments.com. They have a search feature that will show you apartments in your area that are wheelchair accessible. Make sure to call each property to verify the accessibility.
Home Renovation Resources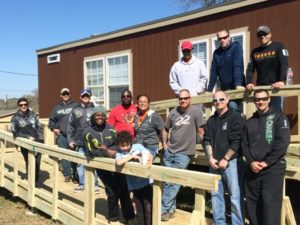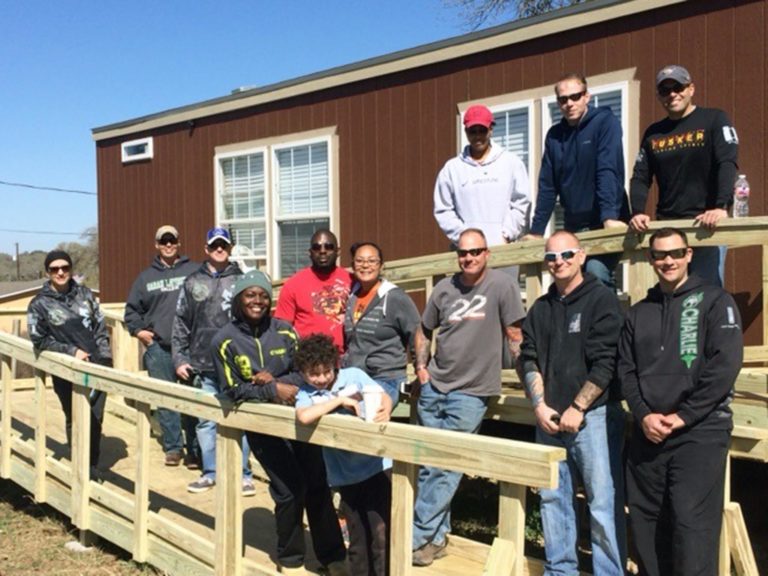 Almost no one has a fully wheelchair-accessible home at the time of their spinal cord injury. Because of this, most people who sustain spinal cord injuries have to renovate, or even move out of, their homes after their injury. However, there are more financial resources than people may realize that can help pay for home modifications after a spinal cord injury. Depending on your personal situation, from where you live to your annual household income, home modifications can be covered by various organizations, public programs, and grants. Learn more about the resources available to help pay for home modifications below.
– The VA: If you are a veteran, there are several private and public resources available to help you modify your home. Some of the most popular funding programs used by veterans are the Specially Adapted Housing Grant and the Special Housing Adaptation Grant. Both of these grants will give you money to help you construct a new accessible home, purchase a new accessible home, or modify your current home to fit your needs. Learn more here: http://benefits.va.gov/homeloans/adaptedhousing.asp
– Rebuilding Together Americorps: A renowned national nonprofit, Rebuilding Together Americorps brings together young people to help build or modify homes for a family member with a disability: http://rebuildingtogether.org/
– The Individual Adaptive Equipment Grant from the Travis Roy Foundation: Founded by quadriplegic Travis Roy, this organization supplies a person with a spinal cord injury with money to help with home renovations, such as ramp construction or grab bar installation: https://www.travisroyfoundation.org/sci/grants/application/
– The Rehabilitation Engineering Society of North America (RESNA) Catalyst Project: An organization that helps pay for adaptive technology during home modification, the RESNA Catalyst Project operates on a state level. You will need to contact your state's RESNA official to see if they can help you. Learn more here: http://resnaprojects.org/index.html
– The National Resource Center on Supportive Housing and Home Modification: This is a database that provides information on a state-by-state basis regarding resources that will help pay for home modifications. The site also has links and articles on how to make a home accessible: http://gero.usc.edu/nrcshhm/directory/
– Full list of home modification grants: https://www.homeadvisor.com/r/grants-for-home-modification/?utm_content=buffer12391&utm_medium=social&utm_source=facebook.com&utm_campai
Can't Find Accessible Housing?
If you are unable to find accessible housing and you are ready to be discharged, try to find housing with only a couple of steps at the entrance. Many people make do by buying a portable ramp to enter their property, and they also buy a special shower chair that can be used in most normal bathtubs. The Go Mobility Shower Chair & Tub Slider is used by many people with spinal cord injuries in their non-renovated homes. This shower chair can be found here: https://goesanywhere.com/collections/portable-commode-shower-chairs-tub-slider-chair/products/go-anywhere-commode-shower-n-tub-chair-portable-folding-commode-shower-tub-chair-tub-slider
Make sure to find a property with wide doorways as well, even if the property is not officially accessible. If you cannot use the kitchen, try setting up a hot plate and a toaster oven on a table in the kitchen. You can also buy a miniature fridge and set it on a table within your reach.