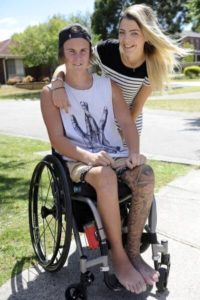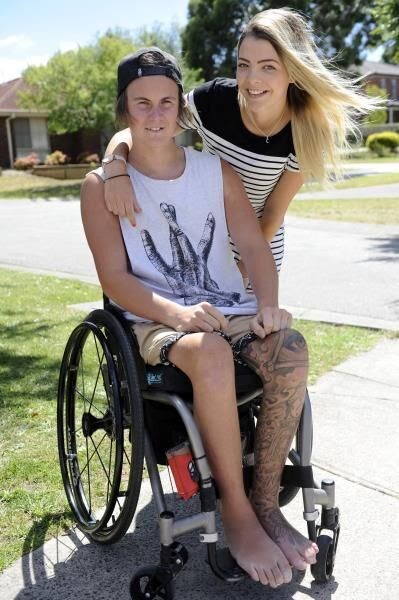 Getting back into the dating game after experiencing a spinal cord injury takes time. For many, this can take years. Building up your confidence isn't easy when you suddenly can't walk and need help completing extra tasks. It's natural to feel unconfident and ill prepared for dating post-SCI. But over time, most discover they're still sexual beings who deserve a partner in their lives, leading most people to get out there and date. People with SCI meet folks to date in a ton of different ways: Online dating, just out and about, at work, reuniting with old high school flames, or even meeting their future spouse in rehab.
Many people with SCI worry about rejection, especially when they're freshly injured and new to dating. But remember, even able-bodied people share this fear in dating situations. Trusting people post-injury can also be difficult, which may lead some people away from you as a partner. Please, don't let a lack of trust get in the way of your dating life. Having an open heart can bring more people into your circle.
Additionally, many feel like their identity and sexuality was taken away when their injury occurred. The best thing you can do to combat this feeling is to work on improving your self-esteem, which will improve your confidence (and we all know that people are attracted to confidence). But you may be wondering, how does one improve their self-esteem post-injury?
Getting back to work, living independently, dressing right for your wheelchair, getting behind the wheel again, sporting a nice haircut—all of these increase can increase confidence. Experiment with these things and find what works best for you!
Meeting New People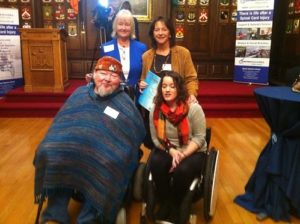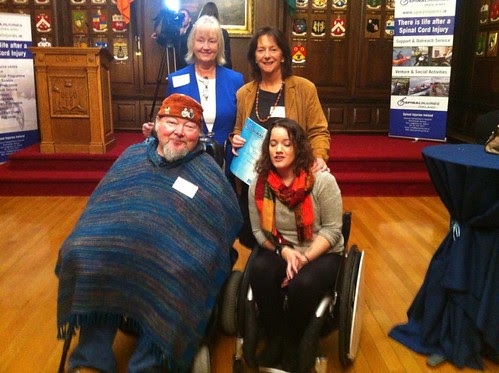 Meeting new people can be tricky for many people with spinal cord injuries. A spinal cord injury does make it more difficult to meet people, because getting out of the house and being social can take more effort and energy. That's why online dating has become so popular for people with SCI. Online dating allows us to meet new people from the comfort of our own homes. Pretty cool stuff, right? Online dating has been around for almost 20 years now, and millions of people with disabilities have benefited.
If you try online dating, make sure to be upfront. Tell the person you're talking to that you have a disability, if that detail is not already listed in your profile. Honesty in online dating is critical. There is nothing worse than going on a first date with someone who leaves when they discover you use a wheelchair. Be careful of how much you share, though. You don't want to attract weirdos, i.e., devotees (fetishists of wheelchair-users).
Meeting prospective partners in "real-life" situations is possible, too. Go out with family and friends frequently to meet new people. Volunteer at events, try new activities, and go places that interest you. Community events, sporting events, church, parties—the list goes on and on. If you are confident, approachable, and out of your house and out into the world, meeting people in-person is a wonderful and feasible possibility.
Talking About Your Injury
While dating, you'll be asked a lot of questions. Common questions include "How were you injured?" and "Can you have sex?". You'll likely find many people who have misconceptions about people with spinal cord injuries. Let your date know the real facts ASAP. Being an open book really helps attract potential partners. But if things turn too personal on a first date and if you feel uncomfortable, roll the other way… and fast. Simply let the person know that if you like them, you will share more in the future.
There are several great blogs and websites on dating with a disability that give much more in-depth advice on this important topic. A few of our favorites are Millie & Me, Push Living, and Easystand's blog.
Watch the video below on dating after a spinal cord injury, and remember to read the Takeaway Points below. You can survive the dating waters; just remember to bring your life vest.
Video: Communication in Dating and Relationships after Spinal Cord Injury
Takeaway Points
Don't let the fear of rejection stop you from dating. People without disabilities people get rejected, too.
It may take you years to find the right person, but there are more open-minded people out there than you realize.
Improve your self-esteem to increase your confidence. People are attracted to confidence
If you try online dating, make sure you let whomever you're talking to know immediately that you're injured, if you decide not to include that detail in your profile.
To meet new people offline, go out with friends and family frequently, or try volunteering.