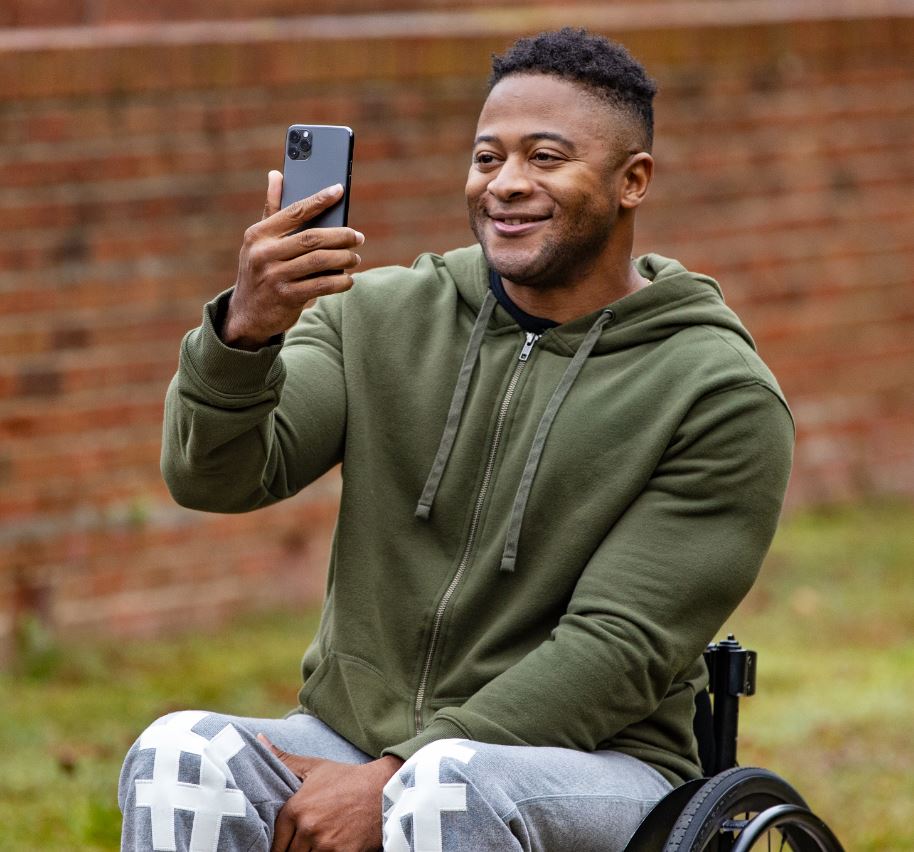 Leonard "Leo" Harmon is living life his way. Born and raised in south central Los Angeles, he had a singular dream growing up — to become a singer and actor, and despite his spinal cord injury, he is still doing what he dreamed of. He recently starred in a TV series on Oprah Winfrey's network, OWN, called Delilah and before his injury, he was an actor as well.
He's doing a lot post-injury. An IFBB professional wheelchair bodybuilder and a personal trainer, his passion for fitness now nearly rivals his passion for acting and singing. Leo has helped hundreds of people get healthier since amping up his fitness journey. To learn more about his work and for a peek into his amazing life, continue reading below.
Why He's Fearless
Leo comes from a close knit family. Before his injury, they fostered his dreams of becoming an actor and one of his first professional gigs was in Black Boots in 2013. This was an original series on the Paramount Network that was about a fraternity (he was in one episode in 2014).
Fast-forward to fall 2016. Leo was on a ride on his motorcycle when he was sideswiped by a car, and ended up underneath another car with a life-changing complete T7 injury. He was 30 years old. Initially, like most people he struggled and had difficulty participating in rehabilitation and getting out of bed.
Thankfully, with the help of his family, he was able to make it through the first year at Cal Rehab. Pre-injury, Leo loved to stay in shape and after his injury, he decided to make fitness an even bigger part of his life when he met a wheelchair bodybuilder that introduced to the sport. Pre-injury, he had no idea the sport existed, but he wasn't quite ready to train.
Leo didn't start training officially in wheelchair bodybuilding until 2018. By 2019, he won first place in the NPC wheelchair Nationals, and in 2020, he won first place in the same tournament once again.
What's Next?
After receiving motivating messages from people he's inspired as a bodybuilder, and from people trying to get in shape, Leo decided to use his fitness skills to help others and became a full-time personal trainer. He's a partner and trainer at Painful Pleasures Gym in Long Beach, CA. His co-partner is Bryan Williams, a friend and  fellow paraplegic.
Leo is also a trainer at Zuk Fitness, an app that helps wheelchair-users get in shape. They make fitness accessible to everyone, offering an online workout library with hundreds of adapted workouts (several starring Leo). And his desire to continue working as an actor was also realized when he was cast in Delilah in 2021, a drama TV series from the OWN network that aired from 2021 to March 2022. He was in 7 episodes playing "Nate," a paralyzed veteran.
Leo shows that life is what you make it, and when you focus on positivity and don't give up, you can go an unbelievably far distance.
— Follow him on Instagram at @iamleonardharmon
— Follow him on Facebook Iamleonard Harmon