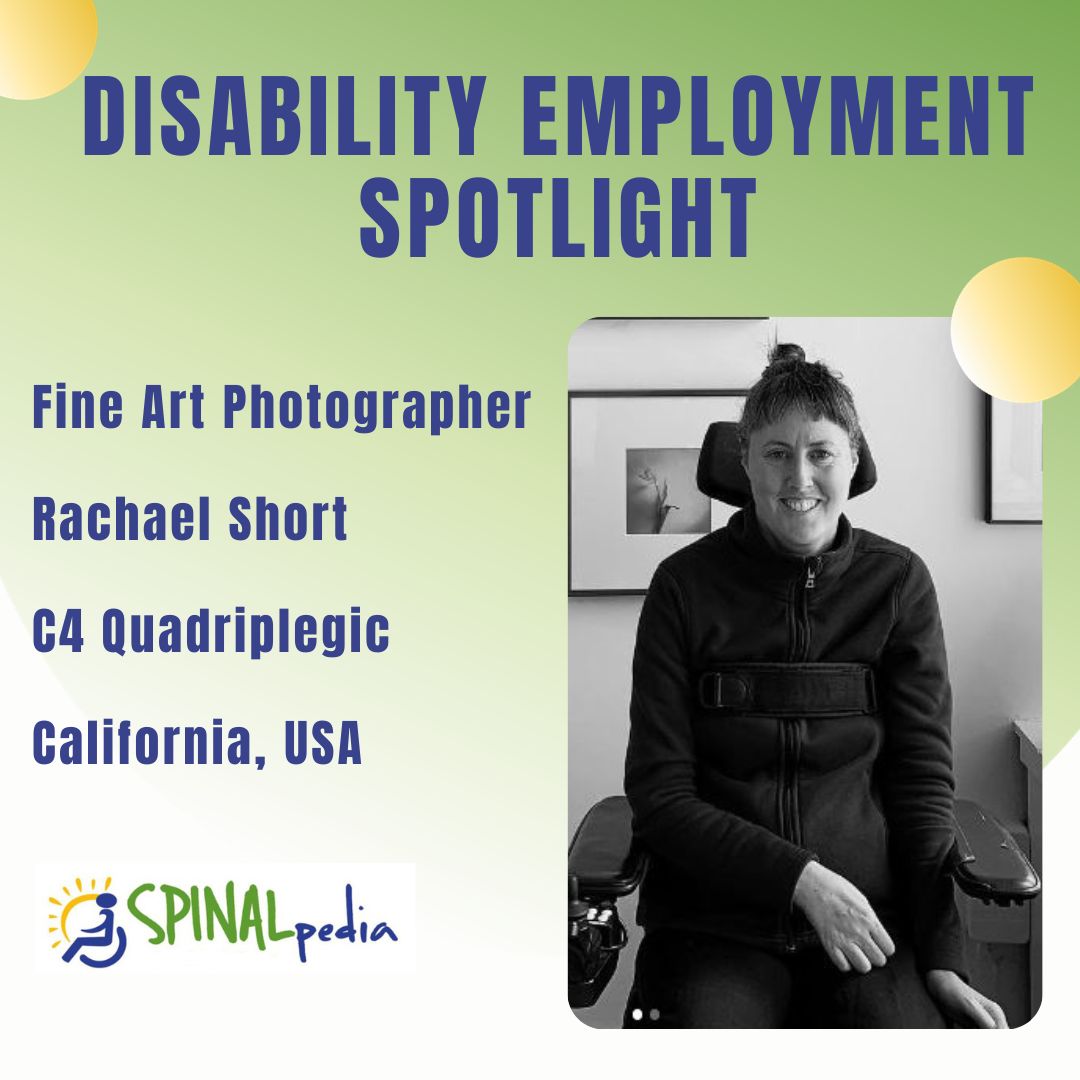 For NDEAM/National Disability Employment Awareness Month, meet Rachael Short, a fine art photographer from California who returned to her career after her injury.
In the comments below, please share if you are ❤ working post spinal cord injury, 💚 when you started, and 💙 what you love most about your job 👍
Name?
Rachael Short
Age?
41
Where Do You Live?
Carmel, California
How and When Were You Injured?
"I was injured in 2010 in a car accident, my level of injury is C4."
Were You Employed Your Injury?
"Yes, I was employed before my injury. I was a wedding and portrait photographer, and a fine art photographer for about 8 years."
What is Your Current Job and What Do You Do?
"I was able to continue my fine art photography about 2 years after my accident around 2012. I was finally able to hold an iPhone and now that is my camera." "I am a self-employed, fine art photographer."
How Did You Find Your Job?
"I was already a fine art photographer, once I was strong enough to hold an iPhone, I now use that as my camera."
How Long Did You Search for Your Current Job?
"I didn't have to search for the job, I had to become strong enough to be able to continue the job."
Please Name Any Programs That Supported You Finding or Maintaining Your Current Job:
"I apply to many different art grants every year to help me continue my passion and career of photography."
If You Could Go Back in Time, What Advice Would You Give Yourself Before Pursuing Your Job or Career Path?
"I would've been applying to art grants every year instead of just recently."
— Follow Rachael on IG at https://www.instagram.com/rachshort