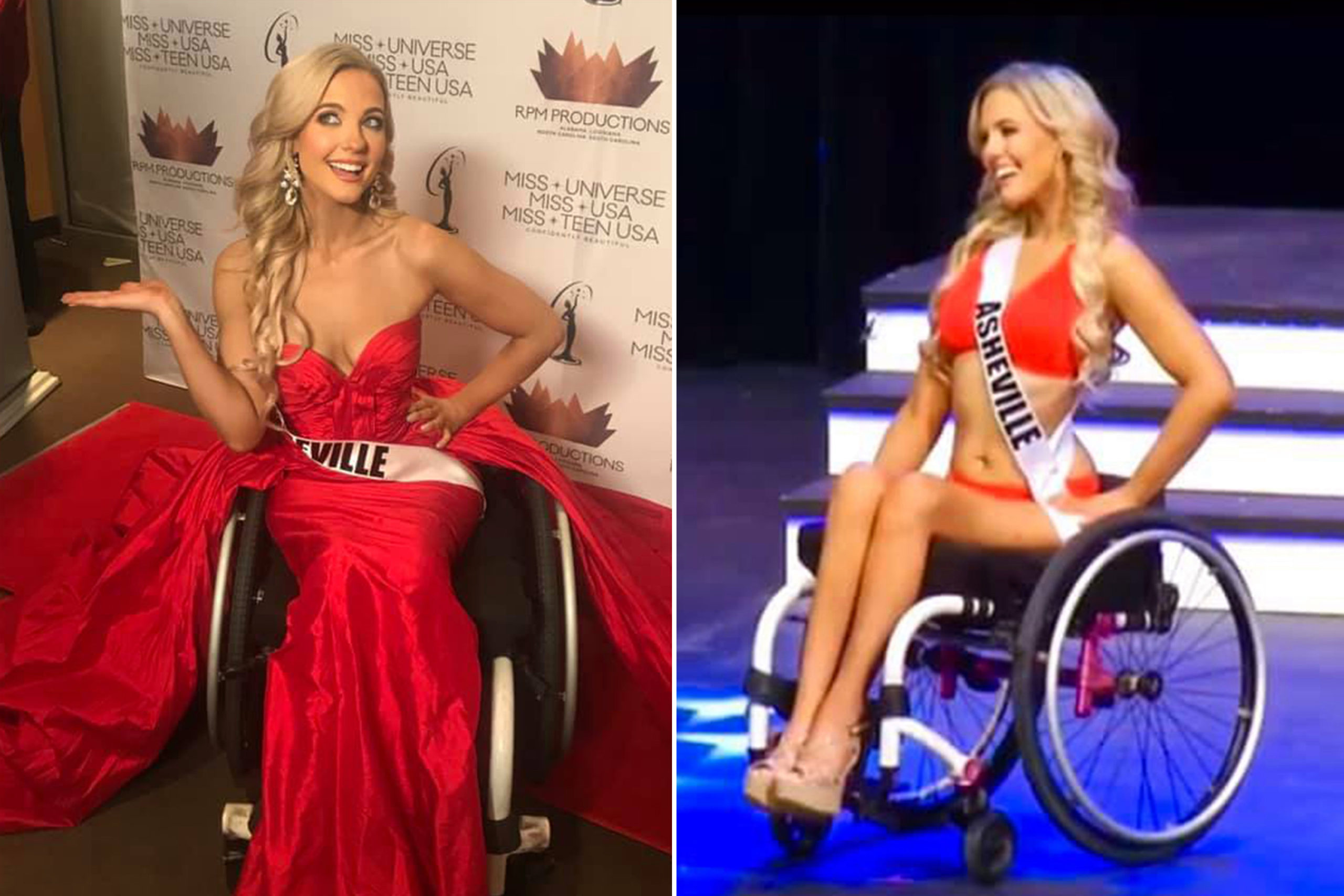 The mainstream beauty pageant world is abuzz with a recent addition of some long-overdue diversity. This month, Madeline Delp became the first wheelchair-user to enter any able-bodied state Miss USA pageant—and deservingly, she is skyrocketing into fame. Whether she's entering pageants or skydiving from a plane, Madeline is all about challenging society's misconceptions of people with disabilities. To learn more, read the backstory of this newly famous beauty queen who loves winning crowns as much as she loves changing lives.
Why She's Fearless
Madeline sustained a childhood spinal cord injury in a car accident when she was 10 years old. Pediatric spinal cord injuries are rare, which Madeline soon found out after returning home. She felt alone in her town of Asheville, North Carolina. With a lot of negative emotions tied to her injury, she began to struggle with her confidence.
Thankfully, her German language class in high school helped her gain the confidence she needed. Madeline was able to travel overseas after graduating from high school, using the language skills she learned in high school German class. She studied the German language in Germany while she was a student at the University of North Carolina. Through her travels, Madeline began to feel the confidence she was sorely lacking since her injury in 2004.
Meeting new people and making new friends also helped her more than she could have anticipated. While in college, Madeline discovered the Ms. Wheelchair North Carolina pageant and decided to enter the competition in 2016. Madeleine won the pageant by sharing what she had discovered about her own journey: that it's possible for anyone, even if they have a disability, to reach for their dreams.
Traveling was the change that Madeline needed. A natural in the pageant world, Madeleine went on to win the Ms. Wheelchair USA 2017 pageant. She has since become one of their most popular titleholders. Madeline shines like a star whenever she's interacting with people, with her kindness and charisma always showing. She also toured the country to spread her personal mantra of "live boundless." This was such a powerful experience that it led her to create her nonprofit, the Live Boundless organization.
What's Next?
Madeline, however, wasn't satisfied with just winning Ms. Wheelchair USA 2017. She had her eyes on a bigger prize that no woman in a wheelchair had yet to achieve: to compete in the able-bodied, mainstream Miss North Carolina pageant. Knowing the only way she could enter the pageant was to win a city pageant in the state, Madeline competed in and won Miss Asheville, which allowed her to compete in Miss North Carolina 2018.
When Madeline rolled out on stage in her custom red dress, with a train flowing behind her like the wind, she made history. She also changed the minds of millions of people across the world who never before thought that a woman in a wheelchair could be so beautiful or powerful.  Unfortunately, Madeline did not win Miss North Carolina 2018, but she did win Miss Congeniality, an honor bestowed by her fellow competitors.
With her reign as Miss Asheville now over, Madeline is currently focused on philanthropy, such as giving away wheelchairs to people in need around the world, along with speaking publicly through her Live Boundless organization. Madeline is determined to use her talents to encourage people that they are capable of anything, especially "breaking the bounds of their mind and body". Madeline hopes to encourage everyone that "they can truly aspire to a potential that is boundless."
Learn more
– Live Boundless organization: https://liveboundless.org/
– Follow her on IG @ https://www.instagram.com/liveboundlessgirl/
– WATCH: Asheville woman, Miss North Carolina USA contestant tries to reshape view of beautyhttps://spinalpedia.com/video/QgNRrqr2yOl