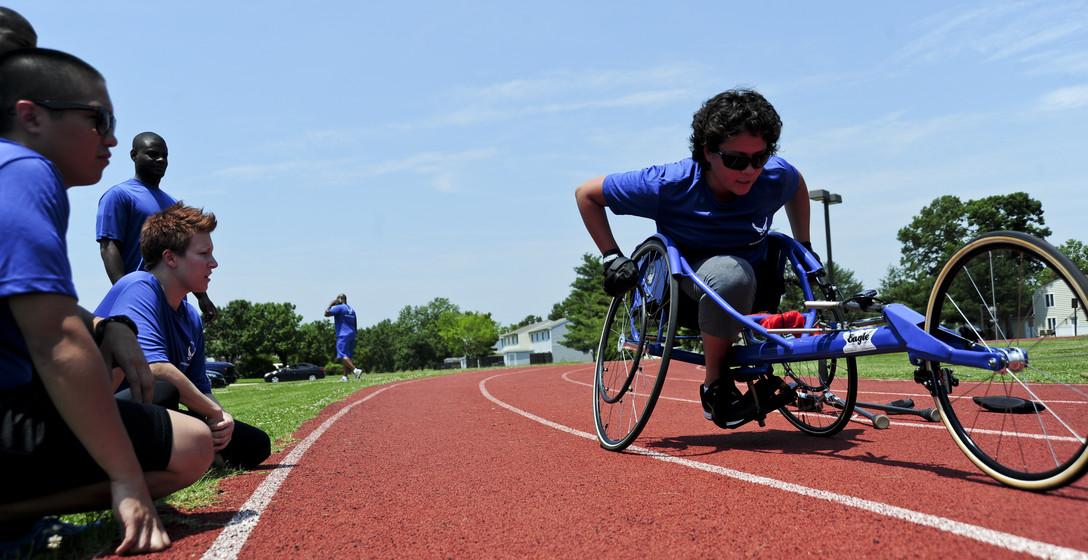 After sustaining a spinal cord injury, one of the first things you are taught by recreational therapists is the importance of adaptive sports. If you're lucky, you even get the chance to try a few adaptive sports while in rehabilitation. Unfortunately, once many spinal cord injury patients return home, it can be difficult to access these life-changing activities.
Limited funds is the number one reason people do not have access to adaptive sports outside of rehabilitation. Adaptive equipment can be expensive, and people with spinal cord injuries often do not have access to this kind of money. Because of this, we would like to share with you a list of ways to try adaptive sports without exhausting your funds. There are several opportunities across the country to try adaptive sports for free. Check out our list below!
– Triumph Foundation (CA): Located in California and founded by paraplegic Andrew Skinner, the Triumph Foundation is one of the most well-known spinal cord injury nonprofits in California. This foundation delivers care baskets to newly injured people who are still in the hospital; this organization also offers opportunities to participate in free adaptive sports all year round. Each April, Triumph Foundation offers a free adaptive sports clinic. Ten different adaptive sports are available to all kinds of injured individuals, from wounded veterans to people with new injuries. If you live in the Southern California area and would like to participate, you can learn more here: https://triumph-foundation.org/resource/wheelchair-sports-recreation/
– RISE Adaptive Sports (TX): RISE Adaptive Sports, located in Irving, Texas, is quite unique. They are the only adaptive sports organization in the country that offers all of its programs 100% free of charge. There are no required membership fees, no required participation fees, and no equipment or rental fees for participants. All equipment is included, with 16 adaptive sport programs free for people of all ages with disabilities. Additionally, you are not required to live in Texas to participate! All you must have is a permanent disability, such as a spinal cord injury, and you can register for their programs. RISE Adaptive Sports offers a wide variety of adaptive recreation activities, including wheelchair basketball, boating, fishing, knee-boarding, handcycling, adaptive kayaking, parasailing, quad rugby, swimming, tubing, and waterskiing. To learn more, click here: http://www.riseadaptivesports.org/wp/programs/
– MedStar NRH Free Cycle Mondays (D.C.): If you live near Washington D.C., you can participate in a free handcycling clinic that takes place every Monday evening during the warm weather months. This clinic is put on by MedStar National Rehabilitation Hospital at their facility. A variety of adaptive bikes are offered, as well. People with disabilities can register for this clinic here: https://www.medstarnrh.org/our-services/adaptive-sports-fitness/services/cycling/#q
– IM Able Fitness Grants (for mid-Atlantic residents): The IM ABLE Foundation gives grants for adaptive sports equipment to people living in the mid-Atlantic area of the United States. They grant money to people with spinal cord injuries for all kinds of adaptive sports, such as snow sports, water sports, hand-cycle racing, mountain biking, adaptive surfing, sailing, or kayaking. This foundation also grants money for people with disabilities to participate in outdoor sports such as camping, climbing, fishing, hunting, and shooting; grants can also fund recreational sports like golf, tennis, curling, quad rugby, wheelchair basketball, sledge hockey, wheelchair football, and fencing. The IM Able Foundation offers an easy way to apply for grants right on their website. Click here to learn more: https://imablefoundation.org/grant-application/
– Challenged Athletes Foundation (grants to any US resident): If you live anywhere in the U.S., a great organization to consider that disperses grants for adaptive sports equipment is the Challenged Athletes Foundation. The Challenged Athletes Foundation gives grants in categories such as equipment, coaching, and training expenses, as well as travel and competition expenses for people who become part of a team. However, for people who are looking to try a casual adaptive sport, this is still a grant they can apply for. The only requirement for this grant is that you have a permanent disability. The deadline for each year's grant application is in early September. Learn more: https://www.challengedathletes.org/programs/grants/
– Search for Rehab Facilities Near You: Most rehabilitation facilities offer a free adaptive sports clinic once a year. The same goes for many adaptive sporting organizations. Research different opportunities in your area to see what is available. Chances are, if you live near a large rehabilitation facility, there is at least one opportunity each year to try adaptive sports 100% free of charge.
For those who live outside of larger metro areas, we encourage you to apply for the grants above. These will be your best options for opportunities to become active in an inexpensive manner. Overall, please remember the importance of being active with a spinal cord injury. Staying in shape will help you live a longer, healthier life post-injury.
– Watch patients at the Kennedy Krieger Institute take part in an adaptive sports weekend: https://vimeo.com/182908136
– Learn about the Kelly Brush Foundation Active Find adaptive sport equipment scholarship: https://kellybrushfoundation.org/theactivefund/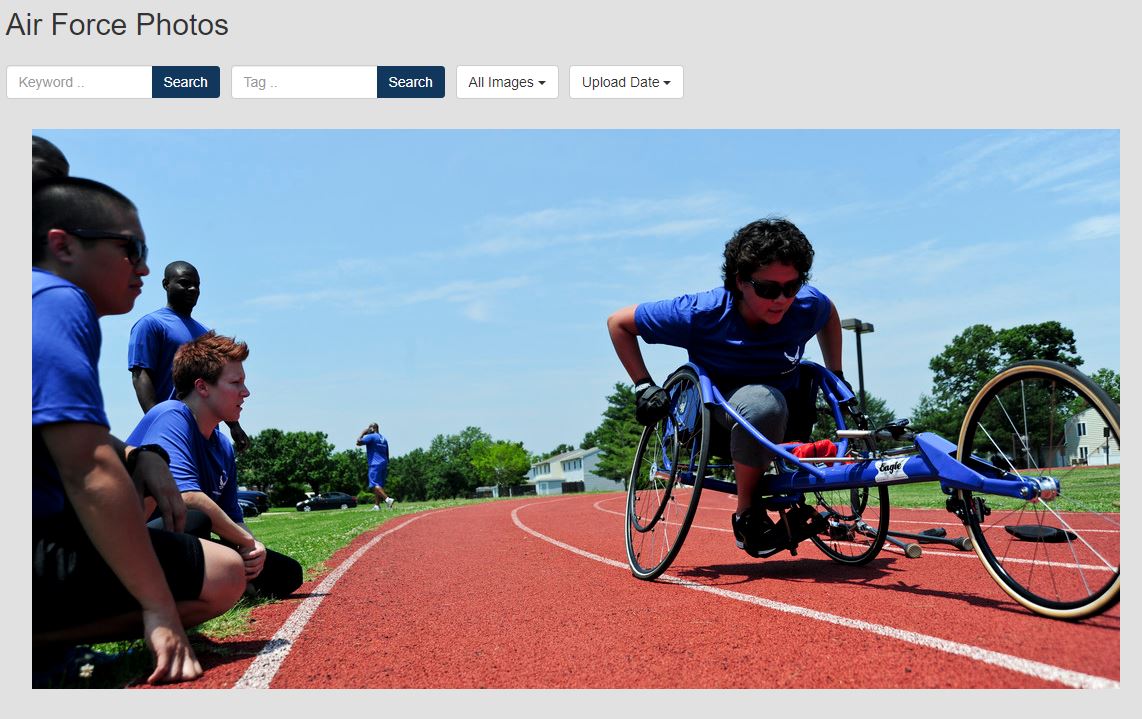 https://www.af.mil/News/Photos/igphoto/2000037140/mediaid/8624/