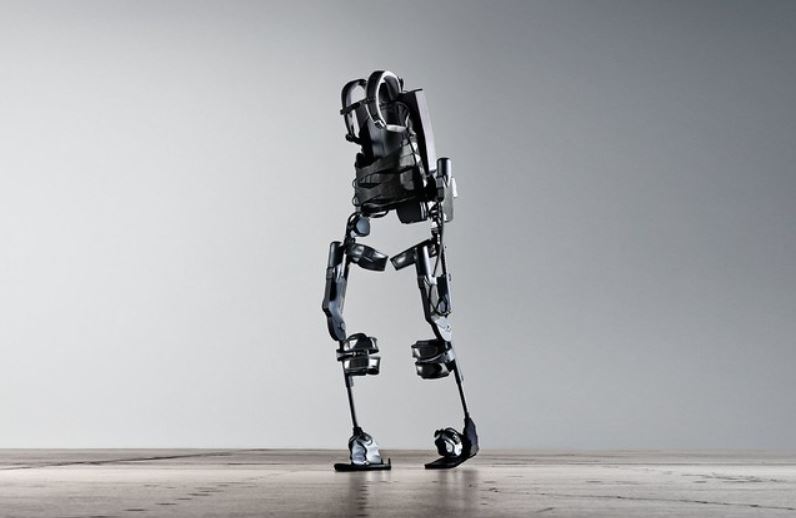 Technology is becoming an important player in the quest to help people with spinal cord injuries regain function. Exoskeletons are a key component to this quest. Recently having been approved by the FDA, these assistive walking devices are finally becoming accepted by the medical community.
Many people with spinal cord injuries dream of one day getting an exoskeleton approved for home use. However, most insurance companies are still hesitant to approve exoskeletons, forcing many to raise the funds for one on their own. Learn more about exoskeletons for people with spinal cord injuries below.
How They Work
Powered by steel and electricity, an exoskeleton helps people with paralysis stand up and walk. Many refer to exoskeletons as 'bionic legs.' Most paraplegics are able to use an exoskeleton, and some quadriplegics can use them too, depending on their overall mobility. Each exoskeleton has a battery pack that powers the machine for several hours. Enabling people to stand up and look someone in the eye, exoskeletons can help people with spinal cord injuries in social situations, but they can help in many other ways as well.
Many people want an exoskeleton so they can be independent at home. Exoskeletons can help people be independent and active in their community, too, which is beneficial due to the frequency of wheelchair-accessibility issues in public places. They also help people return to a career that may require standing. An exoskeleton gives people the freedom they once had to move independently and without obstacles. Expect to see more exoskeletons in the public in coming years.
How to Get an Exoskeleton
In 2014, the FDA approved the first exoskeleton for personal use: the ReWalk Personal System. This design integrates a wearable brace support, a computer control system, and motion sensors, which is now the standard design for most exoskeletons. This exoskeleton comes from Israel and costs $70,000.
If you are a veteran, you have a higher probability of getting an insurance-approved exoskeleton. The VA recently announced their intentions to approve exoskeleton payments up to $50,000. To get an exoskeleton approved for home use, you will need a physical therapist and a doctor with great writing skills to write a persuasive letter about your medical needs, detailing why an exoskeleton would be essential in your daily life.
Although not many people have had been approved for exoskeletons yet, things are slowly starting to change. Also, it never hurts to try!. If your insurance turns you down at first, you can always appeal the decision. You can try doing an online crowdsourcing fundraiser, as well, to raise money for your exoskeleton.
Exoskeleton Manufacturers
There are several exoskeleton manufacturers around the world. Here are the most reputable manufacturers to consider when looking at exoskeletons for people with spinal cord injuries:
– ReWalk Personal System: Designed in Europe and Israel, this was the first exoskeleton approved by the FDA. The wearer must use crutches to operate it. A ReWalk Person System costs approximately $70,000. https://rewalk.com/
– Ekso Bionics: Designed and sold in California, this exoskeleton was approved by the FDA in 2016 and ranges from $75,000 to $80,000 in cost. Ekso Bionics has reported that with continued use of their product, people have improved their overall balance, gate, and fluidity. Crutches are required to use this exoskeleton, as well. https://eksobionics.com/eksohealth/
– Parker Indego: A lower limb exoskeleton made for paraplegics with full torso control, this exoskeleton has also been approved by the FDA. Parker Indego is also supplying exoskeletons to the Department of Defense for a study on exoskeleton benefits in a rehabilitation setting. Crutches are required for use. http://www.indego.com/indego/en/home
– REX Bionics: The only exoskeleton on the market that does not require crutches is the REX exoskeleton from Australia. People with severe disabilities are able to use this exoskeleton, as it is completely self-supporting and is operated using a joystick. Currently this exoskeleton is not approved by the FDA for home-use, but it is approved for clinical use in the United States. The approximate cost is $150,000. https://www.rexbionics.com/
– Hybrid Assistive Limb: Also known as HAL, this exoskeleton is currently only available in Japan and is for people with paraplegia to use in their day-to-day life. https://www.cyberdyne.jp/english/products/HAL/index.html
More:
– Watch: ReWalk exoskeleton device. walking after 12 years https://spinalpedia.com/video/W9JRPBK81Am
– Watch: EMG-Driven Hand Exoskeleton for SCI Patients: Maestro https://spinalpedia.com/video/OvzRa6J5DrQ
– Read our blog: Most Affortable Walking Exoskeleton To-Date Debuts https://spinalpedia.com/blog/2016/02/affortable-walking-exoskeleton-date-debuts/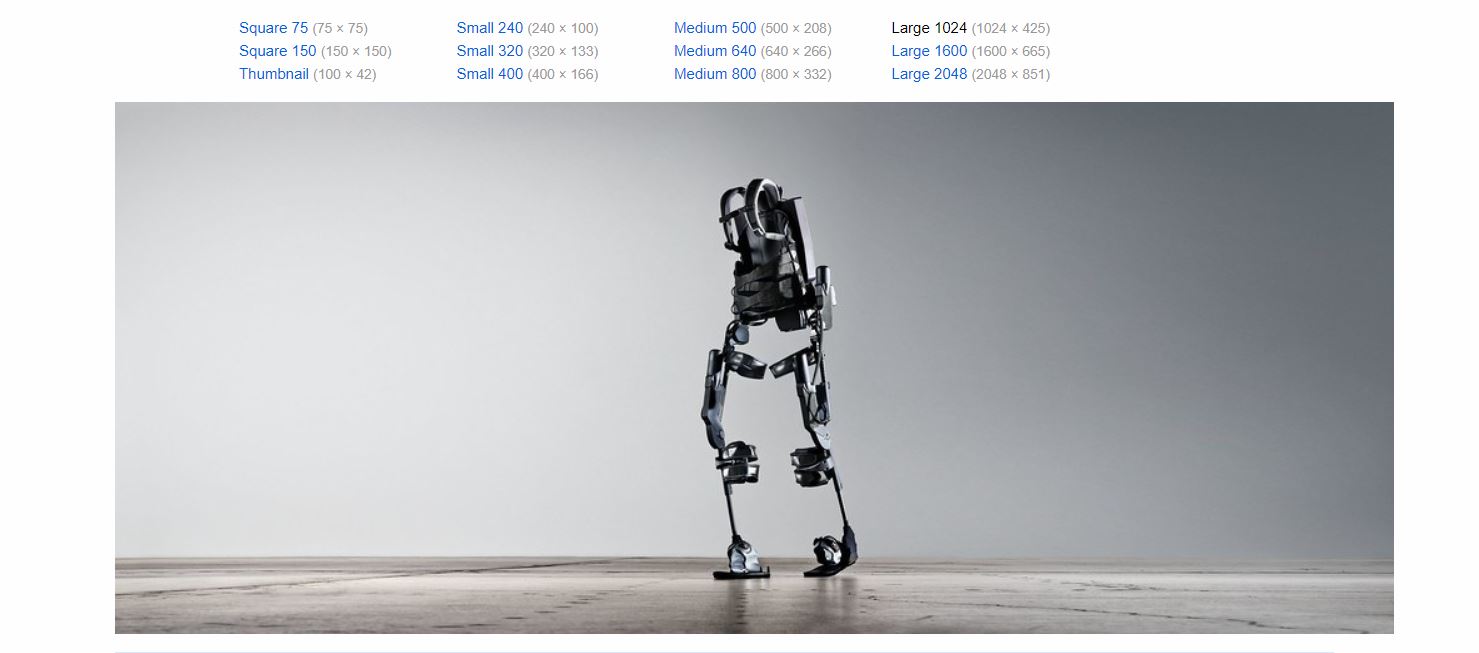 https://www.flickr.com/photos/eksobionics/6261799519/sizes/l/